KIX 102 FM is home to Carolina's Greatest Hits – The FUN music of the '70s and '80s with a few of your favorite '60s thrown in!
Contest/Request Line: (919) 860-1029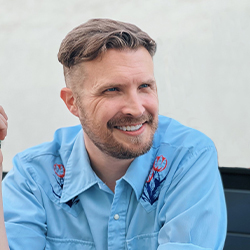 JB Love
Monday-Friday 5:30 a.m.-10:00 a.m.
JB Love wakes up the Raleigh Metro with his signature sound and high energy!
With 20 years in radio, JB comes to KIX from Rockford, IL. A seasoned co-host of morning shows for nearly a decade, he's brimming with excitement to be on air in the Triangle.
Beyond the microphone, you're likely to spot JB and his kids exploring the Triangle and enjoying the outdoors. Additionally, JB enjoys sports and has spent time as an in-arena host in the professional hockey space.
An advocate for community engagement and supporting local, JB is excited to learn more about what the Triangle has to offer. He is actively involved with St. Jude Children's Research Hospital. He eagerly anticipates championing the causes of North Carolina-based charities.
When it's time to wind down, JB likes to hang out with his Bengal cat, Tuna!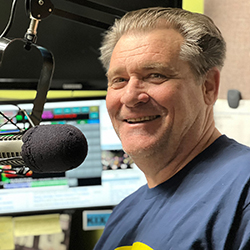 Big Jim
Monday-Friday 10:00 a.m.-3:00 p.m.
Big Jim grew up in Raleigh when it was a much, much smaller city. Jim attended Sanderson High School and NC State. One of his first radio jobs was on the original WKIX, where he played many of the songs that KIX plays today. Big Jim is a US Air Force veteran and holds a Master's Degree from West Virginia University. Some of the places where Jim has lived and worked in radio are Fort Walton Beach, FLA; Morgantown, West Virginia; Wilmington DE; Nashville TN; Philadelphia PA and of course, Raleigh-Durham NC (where he has worked on variations of 10 radio stations over the decades).
Jim has been married for nearly 30 years and has 2 adult daughters. His wife works at UNC Hospital. In his off-hours, Jim enjoys listening to and playing music on one of his 4 guitars, visiting with friends, cooking, hiking and martial arts. Jim has practiced 5 different martial arts over the years (2 types of Karate, Tae Kwan Do, Aikido and Tai Chi). Currently, Jim practices Chen style Tai Chi and it is a regular part of his life.
Big Jim really, really enjoys his job on KIX 102 and feels lucky to have the opportunity to play Carolina's Greatest Hits.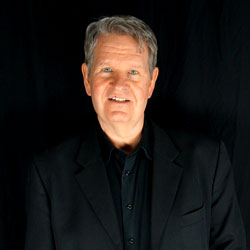 Brian McFadden
Monday-Friday 3:00 p.m.-7:00 p.m.
I'm a North Carolina native and have lived in the Triangle most of my life. I have been known to say "y'all" from time to time. Growing up in Asheboro, I listened to the iconic Raleigh stations and could only dream of working at them. I have worked in radio and played music most of my life, and combined these experiences to write nationally syndicated radio comedy material for many years.
When I'm not talking to you on KIX, I'm playing keyboards and guitar with local bands, or chillin' and grillin'. I love the crisp NC fall weather and college football… even though I'm an NCSU grad, I find it in my heart from time to time to pull for the "other schools."
I'm happy to be back On The Dial with a cool station and great listeners. Let's have some fun in the afternoon. I'll try to make your drive home a steering-wheel-tapping time… with Carolina's Greatest Hits!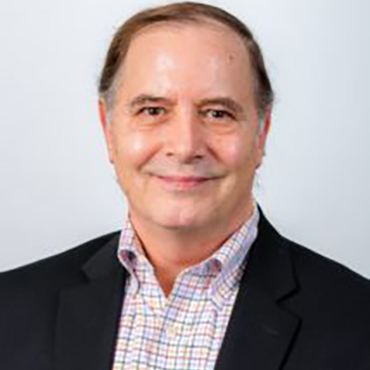 John Low
Monday-Friday 7:00 p.m.-10:00 p.m.
Sunday 12:00 p.m.-4:00 p.m.
John Low, better known to Triangle listeners as "JLow," can be heard evenings and Sunday afternoons on KIX. John has a long and distinguished career in radio, starting out in Rocky Mount, N.C. at the age of 16. His stops have also included Greenville, N.C., Houston, and Norfolk, along with the legendary KIX AM 850 in Raleigh. John has been with St. Augustine's University for the past 16 years mentoring communications students and KIX 102 FM for the past five years.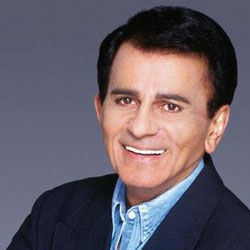 Casey Kasem
The '80s American Top 40: Saturday 6:00 a.m.-10:00 a.m.
The '80s American Top 40: Saturday 8:00 p.m.-12:00 a.m.
The '70s American Top 40: Sunday 9:00 a.m.-12:00 p.m.
When you think "radio legend," you think of National Association of Broadcasters Hall of Fame inductee Casey Kasem.
On the air for more than 50 years, Casey founded the radio staple American Top 40, which continues to be the most relevant source for pop music hits. To this day, there is no better way to experience classic hits than with Casey and the Classic American Top 40 Countdown.
Music fans relive their pasts and enjoy the songs that never get old, spun with style by the most iconic voice in radio history.
These classic American Top 40 shows from 1970-1989 are in their original broadcast form.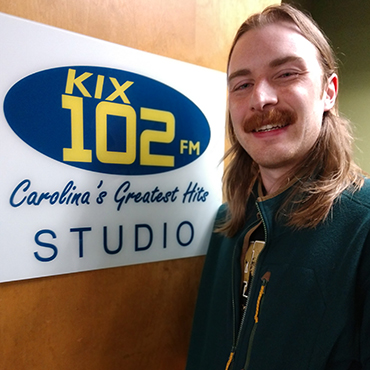 Crews
Saturday 10:00 a.m.-3:00 p.m.
Crews has been your Saturday midday host on KIX since 2018. A native North Carolinian, Crews started his radio career at WASU, the Appalachian State college station. He's also worked in the Triangle at stations like WBBB and WQDR. In addition to loving Carolina's Greatest Hits on KIX, Crews enjoys updating his Triangle listeners on all the weekend family events. You can hear Crews Saturdays from 10 a.m. 'til 3 p.m. on KIX 102 FM.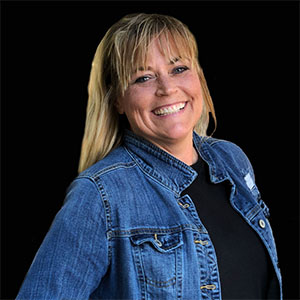 Jenn LuMaye
Saturday 3:00 p.m.-8:00 p.m.
Sunday 4:00 p.m.-8:00 p.m.
I started in radio when it was cool to play vinyl (I know, it's cool again). I caught the radio bug and never looked back!
I was on KIX 102 FM doing the morning show for six years when I became a mom. Fast forward three years, and I'm back – loving my job and the listeners!!!
We moved to Raleigh from Green Bay a number of years ago, and yup, I'm still a huge Packer fan. We have a Packer wall of fame in our house lol! Even our dog, Max, wears a Packer collar.
On weekends, you may see me "treasure hunting" at the flea market, estate sales, and thrift stores.
I'm an animal lover, so when I see one, I can't resist going up to it, whether it's a dog, cat, or horse. I'm a big supporter of animal rescues and the SPCA. We are always adding to our furry family 🙂